Volunteers save lives.  It's not a slogan, it's a fact.  OK that's not all they do, but in many cases lives would be seriously worse off if not for the dedication and selflessness of those who volunteer.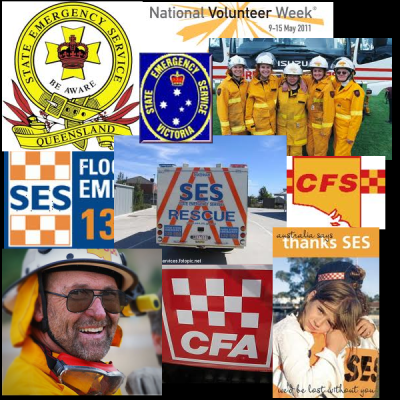 It doesn't matter if it's helping the elderly or infirm with Meals on Wheels, or rushing toward a raging fire when everyone else is rushing away, or prising a car door open with the Jaws of Life, every volunteer effort is both much needed and gratefully received.
In Australia we are lucky to have such a diverse group of volunteers helping so many.  So, here's cheers to the volunteers!